John-Marc Hamilton (aka 'xrays') is part of the first true generation to be raised on personal computers. At the age of 10, he began with a Sinclair ZX-81 (a computer initially priced at $99, a feat that has yet to be duplicated), and within six months had programmed a 15-minute looping demonstration program that was featured at that summer's emerging computer fest running on ten screens. He quickly moved up to an Apple ][ and then to an Apple ][e, where he dove into more graphics-intensive programs, learning the crude (by today's standards) paint and 3D applications of the day. Hamilton also worked in the first spreadsheet application ever, then called VisiCalc, the forerunner of Microsoft Excel today.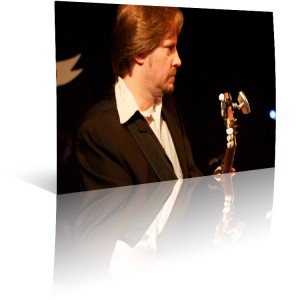 After years of dabbling in computer programming and graphics design, trying his hands at game creation and mixed-media demonstrations, Hamilton started into photography. Learning the age-old photographic darkroom techniques and experimenting with the earliest digital cameras and scanners, he was able to create unique artwork. At the same time, he was experimenting with video, filming various shorts (including stop-motion animation, and music videos), all the while merging real-world video clips with computer-generated compositions and titling sequences.
After high school, Hamilton began studying the art of typesetting and professional graphic layout at a large Toronto print house, training under a highly regarded classic typographer. He mastered the mechanics of working with ultra high-resolution LinoType printers, and was among the first to experiment with Canon colour copiers hooked directly into computers as highly-advanced printers. At an early Molson Indy in Toronto, Hamilton was behind the screen and lens snapping photos of willing participants and merging their images into a photo of an Indy car on the track, and then printing the results as keepsakes.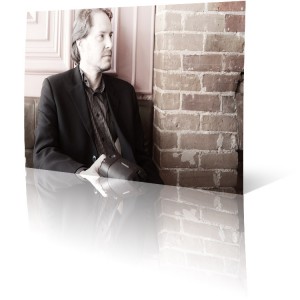 After trying his hand at 3D modeling and animation in his part time, Hamilton enrolled in the Master Class offered at University of Toronto, where he got his first hands-on experience with the incredibly powerful Silicon Graphics workstations and the industry standard 3D software, Alias. After graduation, he landed a job at a start-up animation house, and applied his knowledge as a lead animator and designer, churning out various television logo flybys, immersive 3D scenes, and a few interactive products. Hamilton was so entranced with the interactive aspect of computer design emerging at that time and moved on to a company that designed and programmed kiosks. Working on CD-ROMs, stand-alone kiosks, and the earliest web-based interactive programs, he recaptured his initial interest in computer programming again, and started learning core programming languages used on the internet.
Eventually, Hamilton broke free and started his own company focusing on producing mixed-media applications which included interactive press kits for CityTV and Kinetix, web sites for TIFF and the Bell Canadian Open, 3D animations for Northern Telecom, and print graphics for McCann-Erickson and EC&I Magazine. He won awards for his designs. He also collaborated with colleagues on various speaking engagements, including one for Apple Canada on digital brand building, and Insight's new media seminars.
Past Clients:
John-Marc Hamilton has worked with a wide range of clients over his career. Just some of them include:
Apple Canada
Bell Canada
Canadian Mental Health Association
Canadian National Exhibition
CityTV
Corporate Assets
Cosmetica Laboratories
Credit Union Central
Delvinia
Devine Entertainment
EC&I Magazine

Fuji
Kember Store Metals
Michael Mahovlich Photography
Ministry of Finance
Ministry of Municipal Affairs and Housing
Molson Breweries
Muskoka Tourism
NetSweeper
Northern Telecom
Paganelli's Restaurant
Raincost Conservation Foundation

Resorts Ontario
Scotiabank
Servo2Go
Signature Vacations
Tennis Canada
The Co-Operators
The Covenant Group
Toront'03 Foundation
Toronto International Film Festival
Ultimate Student Directory
World Enduro Canada