We produce award-winning websites, and we've been doing it since 1995. From the complexity of content management systems and database-driven showpieces to the simplicity of the one-page web presence, let xrays professional services help you establish your digital brand
What We Offer
Our Toronto-based boutique consulting and creative outpost offers custom design and marketing services including websites, logos and a range of print options. But we're more than just a pretty face (or design) – we also specialize in building customized database platforms with user-friendly management components to get you up to speed quickly and keep you on top of your content.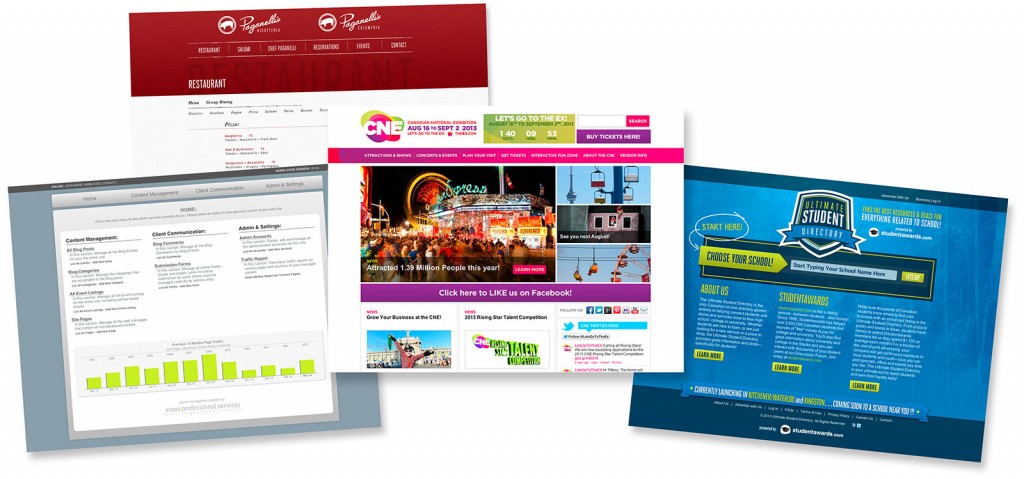 Our clients have included Resorts Ontario, The Canadian National Exhibition, Signature Vacations, and World Enduro Canada. We have also worked with countless entrepreneurs, startups and small businesses. For more detail, take a look at our client list or review some of our client testimonials.
We look forward to working with you.